Taylor Swift May Found Her Love (Here is Why)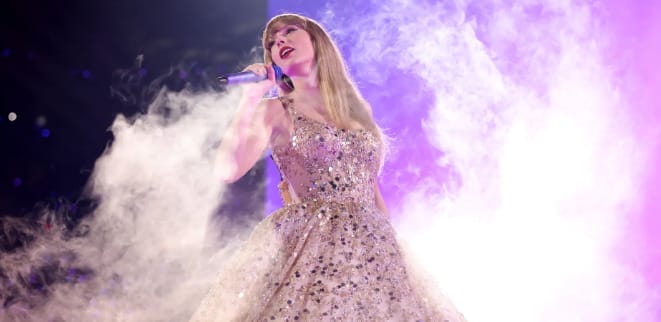 At a recent concert in Buenos Aires, Taylor Swift, the singer-songwriter who has captured hearts worldwide, shared more than just her music.
She shared a glimpse into her heart. Performing "Labyrinth," a song about the bravery it takes to love again, Taylor's radiant smile suggested she's experiencing just that.
While her rumored beau, Travis Kelce, was not in the crowd, his absence did nothing to dim the sparkle of Swift's performance.
The connection between her expressive performance and her personal life didn't go unnoticed by her fans. They took to Twitter and other social media platforms to celebrate Taylor's apparent happiness.
From interpreting her smiles to cheering on her potential new relationship, the internet was abuzz with support for the star's possible new chapter in love.
While Taylor Swift has always been open about her feelings through her music, it's her unspoken joy that's speaking volumes now. As she continues to tour and share her music, fans are not just listening to her songs; they're witnessing her life's new rhythm.