Omegle Closes After Concerns Over Illegal Activities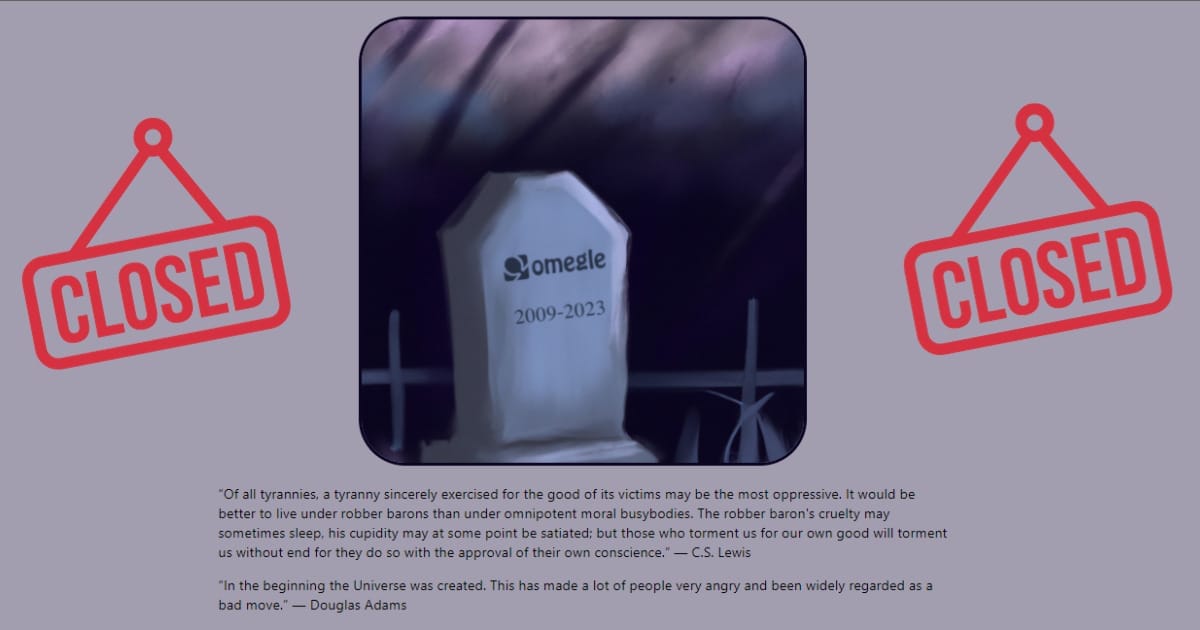 Omegle, once a go-to online hangout, has been shut down. The platform, launched in 2009, gained massive popularity during the COVID-19 pandemic as people sought new ways to socialize. This surge in users also brought to light a darker side of the platform.
The site's design allowed users to chat anonymously, which unfortunately also made it easy for inappropriate and illegal behavior to go unchecked. Reports and lawsuits pointed out that the platform was being used by predators, leading to a rise in child exploitation cases.
This alarming trend prompted law enforcement agencies to take action against the website.
The decision to shut down Omegle didn't come lightly. It was a response to the growing number of voices from both the public and legal authorities demanding accountability and safety on the platform. The founder's admission of the site's issues with criminal activity was the final push towards its closure.
The story of Omegle's rise and fall is a cautionary tale about the need for safety measures in digital spaces. It highlights the importance of monitoring and regulating online platforms to prevent them from becoming unsafe. As we move forward, the conversation about how to balance freedom and safety on the internet continues.
In the wake of Omegle's shutdown, users are left to reflect on the platform's legacy. It was a place that offered connection and entertainment but also exposed the vulnerabilities in online interactions.
The end of Omegle serves as a reminder of the ongoing challenge to create digital environments that are both open and secure.